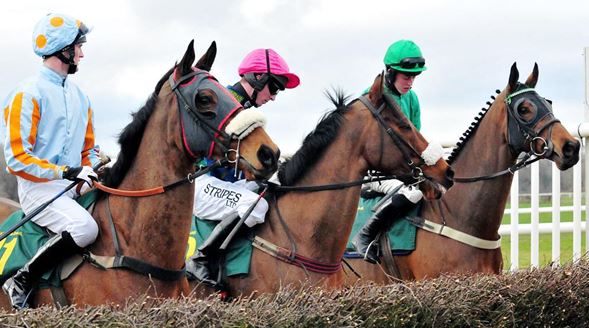 April 10th is the date of the 2021 Grand National. It's the 173rd edition of one of the world's most popular steeplechase events, a day of fun, festivities and placing a bet on the winner.
With 40 horses and jockeys tackling the course's steep fences, there are plenty of bets you can make. You could play it safe and wager on the favourite, put your money on a leftfield runner or anything in between.
So, while there's time to put some real thought into your decisions, we thought it was a good opportunity to look at some of the bets you could make.
Smart money is on Cloth Cap to win the Grand National (6/1)
Cloth Cap has been picked by racing commentators and gammbling sites alike, with sites like Mr Green betting on him as a 2021 Grand National favourite and commentators such as Racing Ahead highlighting his leap in the ratings. Trained by Jonjo O'Neill, Cloth Cap has the form to merit the bookies' confidence and seems the smartest pick for a cautious better.
Good returns could be made from Lord Du Mesnil (25/1)
Lord Du Mesni has already shown his credentials by winning the Grand National Trial at Haydock in February. While this puts him comfortably behind the five favourites, it shows bookies do believe he has the pedigree to spring an upset.
Takingrisks is a wildcard with a winning record (50/1)
A Sky Bet Chase and Scottish National winner, Takingrisks is a fine jumper with the endurance to last the long hall. Fitness and freshness has been a concern, with races few and far between for Takingrisks. However, if he gets into good condition for the Grand National then his current odds at leading gambling sites (50/1) could make him one of the best wildcards for your money.
You could hedge your bets by wagering on a few horses
Wagering on a single horse can keep the costs of your betting low, as you invest your money in a solitary runner.
This reduces the risk of overspending but it does mean you only have one stake in the Grand National and you need your wager to come good to make a return.
You could hedge your bets by making a series of bets on a series of horses, such as one on the favourite, another on a good outsider and a final put on a wildcard. It's a straightforward process, as top-rated betting sites like Mr Green allow you to make a range of wagers.
The strategy comes with its own risks, as you commit yourself to a larger investment and you know from the outside that only one of your bets can come good. This means that you want your shortest odds bet to provide a return that's greater than cash you've wagered across all of your bets, otherwise you know you're going to lose money if your top pick wins.
Ultimately, there are 40 horses you can bet on at the Grand National. You could bet on rider one or you could bet on a range of them. The key is that you make the number of wagers your comfortable win, you do so at a responsible amount and you pick the horse(s) you're happy with.